Chairman's Message
I am delighted to greet the new entrants to the Lloyd family in the new academic session.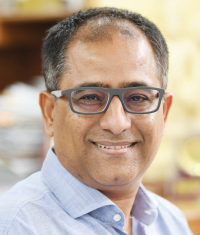 We, at Lloyd, will do everything to make sure you get the support you need to succeed. From the moment you step on Lloyd campus, your success is our goal and we will work with you to make it happen. From the Reception to the Admission office, from the Career Counseling Office to the Financial-Aid office, from the Lecture halls to the sophisticated Labs, from the Language Lab to the well stocked library with 12 hours accessibility and beyond, there are people at Lloyd who will help you find your way around.

Lloyd has a long history of helping students achieve their dreams. We provide programmes that reflect current and emerging knowledge and practices and promote self-management, critical analysis, decision making and entrepreneurship. Our faculty fosters students ready to undertake roles, responsibilities and challenges in business, industry, the professions, public services and society. They are the people who make it happen and that's why most students say "it feels like home" here.

Today Pharmacy profession is not confined to industry alone. It has expanded immensely and there are a lot of opportunities in Clinical Research, Nanotechnology, Drug Discovery, Molecular Biology, Phytochemistry and so on. Pharmacy discipline has grown tremendously and recent advances in technology have created plenty of job and research opportunities. Recent innovations have revolutioned the process of drug discovery and development. Lloyd is student-centric and ready to face the global challenges of the Pharmacy profession. Our B.Pharm. and M.Pharm. curriculum is designed in that direction by intellectuals.

I welcome you to the Lloyd Group-we are dedicated to help you achieve your goals.
Mr. Manohar Thairani